An Instance Webshop Roadmap
All roads lead to a webshop
Now that we are finally settling in the new year and are not mistakenly writing 2022 as the date anymore, it is time for us to start taking New Year's resolutions seriously. You might have set some resolutions this year, like finally starting to get those lovely eight hours of sleep a day or finishing that book you once bought but never got to reading. While all of those are really nice resolutions, we cannot really help you with those, we can however help you launch your webshop!
We will go over what we think are the most important seven steps in the process of launching a webshop, while also discussing how Instance Studio can help you in this and we will briefly discuss an example of a webshop that we think is very unique in their approach to e-commerce.
Ready? Set. Go!
Branding
2023 is the year we become more and more aware of our identity.
Who are we? How do we aspire to be? How do we portray ourselves?
While this might be on a personal level, brands are very aware of this as well. It is at the core of their business. Brands like Apple, Samsung and Nike stand out from their competitors partly due to their strong and brilliant branding. They have spent countless hours designing and defining their brand.
An example of a brand that became so recognisable through their branding is Luxaflex. The brand is now synonymous for all blinds and shutters when in fact Luxaflex is a brand name and not actually the name for blinds.
"The act of making a product, organisation, person, or place easy to recognize as different from others by connecting it with a particular name, design, symbol, set of qualities, etc."
~ Cambridge Dictionary
While you might not create the new Luxaflex, branding is important to create a loyal community of consumers around an idea and the shared values of your brand to encourage them to buy your product.
Domain name
When we have found our brand name we can start checking for a domain name. This is where your brand will live on the internet. Through Shopify we can directly purchase our custom domain name when it is available. There is always a chance our domain name isn't available and it might even already be a trademark in use by another business in our industry.
But no worries, even if your domain name is already in use by another business we can always choose a different top-level-domain. This is what comes at the end of our URL: .com, .org, .store, etc.
It is however important to keep the memorability of your top-level domain in mind, as there might be thousands of top-level domains, but not every one of them is as memorisable.
In the image below we can see the results from GrowthBadger in which they researched the memorability of different top-level domains, where we clearly see that the classic .com domain is the most memorable of the bunch but closely followed by .co.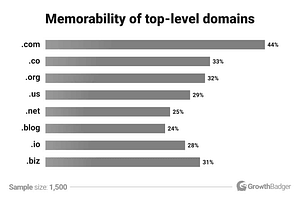 Design
According to Psychological Science it takes only 1/10th of a second to make a first impression. Considering this we can start to see how important looks are. A name is not enough, branding goes much further than that. We need to have our logo, brand colours and the design of our website in order. Having all this is essential before we can even start the web development of our webshop.
When designing your website, it is good to start with looking for inspiration. There are millions of sites to get inspired by. We should always keep the user experience (UX) in mind as they are our potential customers!
A good looking website is not per definition an user friendly website, an important factor in UX to keep in mind when designing.
This is a good moment in the process to contact a web development company such as Instance Studio (shameless self promotion here) as we can guide you through the steps of the process or even do all of these for you!
After the design it is time for the actual development of your webshop. Getting it from design to the internet is a big step and often cannot happen on a 1:1 basis. There are things you would not have thought about when designing such as web safe colours, animations and general limitations of the internet.
Sales channels
In the old days of the internet, a time when e-commerce was mostly done through sites like Amazon, eBay and directly through retailer websites. Nowadays consumers expect an omnichannel experience from brands. To put in numbers how much more the omnichannel approach is taking over these days here are some statistics from omnisend.com:
"Marketers using three or more channels in a campaign earned a 494% higher order rate than those using a single-channel campaign."
This is a huge increase over the single-channel campaigns, especially when compared to the  0.14% rate single-channel campaigns. Therefore having an omnichannel approach is a logical step in setting up your e-commerce webshop. To play into this, we use services like Shopify to make use of popular sales channels from social media like Instagram and Tiktok to Amazon and point of sale.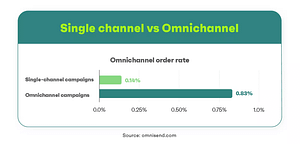 Products
Products are an essential part of your webshop, after all it is WHAT you sell. Just as you organise and prepare your inventory it is also important to prepare your products for your webshop. Your webshop will have the same information needs for all of your products and we want to be very consistent with this.
The information we need to have on all of our product beforehand are:
Product titles
Descriptions
Photos/videos
Pricing
Sales tax and codes
Price comparisons
With this information Shopify can then populate your product pages for you!
We also need to prepare our product photos and videos as according to Brain Rules our vision is the most important sense and trumps all other senses. This is also an area where we can really shine through with modern technologies and trends such as using Virtual Reality (VR) instead of photos to showcase our products. An example of this is Maybellin, where you can try on their makeup online with their virtual reality try-on tool.
Money makes the world go round
When all is said and done, in the end we really would like to see our efforts rewarded. It might not be the sole reason why we do what we do but money is still a great reward these days. To make sure we get the moneyball rolling and make it as easy as possible for our customers to buy our products or services and for us to get paid, we need to set up our payment gateway.
In web development this is an important step in the process, as here we really need to make sure that everything works as intended. This is a meticulously tested part of the webshop as this must be perfect before launching your webshop.
We need to be cautious here as Shopify warns us:
"Don't fulfil any test orders, because you are charged for any shipping labels that you purchase. If you use an app that automatically fulfills orders, then deactivate it before you create test orders."
A short list of things we need to check before we can sign off on the payment gateway is:
Shipping rates are surfaced on the checkout page
Discount codes can be applied in the cart
A shopper can edit their shopping cart's content
Familiar payment methods, such as credit card, PayPal and Shop Pay, are available
There is an option for order status tracking
The contact page can easily be accessed in case order editing is needed
An email notification is sent to confirm a purchase
A language and currency switcher and a shipping policy clearly stating who pays duties and taxes are both available if offering international sales and shipping
Customer Service
As a company we want to keep in touch with our customers and don't want to let them jump through hoops to contact us when something isn't alright with their order or when they have questions. Therefore we should set up for example a customer service or company email address where they can reach us, preferably you want to have this on a contact page or in your footer. We can even start to think about setting up a live chat or chatbot in the future to be even more reachable and of service to our customers. Go check out our post about chatbots if you're interested!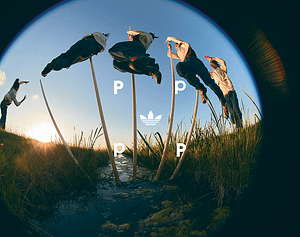 Pop Trading Company
To round up this article about webshops and what steps to take in mind before starting one, we would like to talk about one of our clients and dear friends Pop Trading Company (Pop hereafter) as an example on what steps they have taken and how they differentiate themselves from the others on the market.
Pop started out with physical pop-up stores in Amsterdam and Arnhem in combination with a webshop. During the early days of the brand they started out with a blog website, to build their brand identity and grow their community, building step-by-step towards a full e-commerce platform.
But even before Pop was a real brand, they already got lots of experience with brands in their particular market as they did the distribution for smaller skate brands within Europe. They were already familiar with the market and the product, which gave them an edge in knowing exactly what they want their brand identity to be. As such values as creativity, consistency and involvement are at the core of Pop.
Involvement and their community are very important for Pop, and to make sure their customers feel connected with them Pop actively tries to stay in touch with their core audience (skateboarders). They do this by regularly organising events within the European skate community and by supporting local skateboarding initiatives.
As Instance we worked together with Pop from the start with setting over an externally made website to a Magento webshop, as the old website had a lot of technical issues.
After two years we started actively to think about a sustainable digital growth process consisting of the complete **process**. from inventory management, offline coupling with stores to the same stock systeem, webshop and IT infrastructure.
Pop Trading Company has come a far way from where they started but as of right now they are focusing on the international growth of their physical and digital brand.
"Just as in skateboarding you could say that to move forward, you cannot stop pushing yourself."
A personal touch no matter the size of your company
We believe our personal touch and commitment to a working partnership sets us apart. Big or small, we cater to all types of businesses and are always looking for like minded professionals to collaborate with.
Leave your email with us and we will get back to you soon to discuss your project. We will provide you with an estimated cost, breakdown of services, and a roadmap of how we will bring your idea to life.
Get in touch for a free quote
"*" indicates required fields