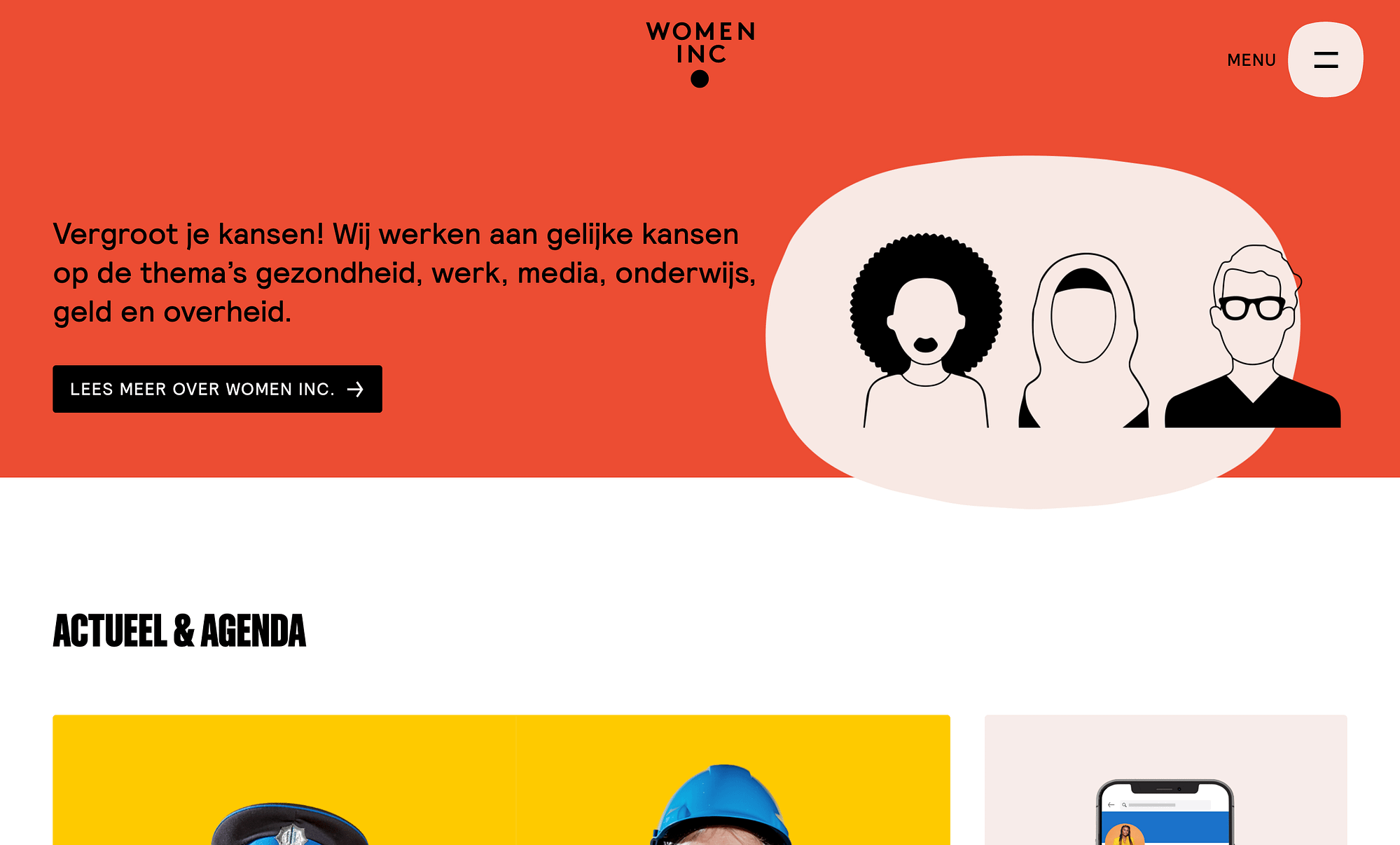 Womeninc
Strategy

,

Web Development

,
Womeninc
Strategy

,

Web Development

,
WOMEN Inc. is formed by an ambitious team of world changers. Together with their ambassadors and the Supervisory Board, they are committed to greater equality in the Netherlands. We had the opportunity to help this movement by developing a website but also a set of tools to build and conduct campaigns, with often more than 10 campaigns running at a single time. Using a single-sign-in approach, we empowered the administrators to build subsites and campaign pages and deploy them at various domains. This allowed the flexibility required to be realised while establishing a baseline for their marketing goals strategy.
Accompanying these features, we built a tagging and categorisation platform for their various types of content along with a component based page builder that can be used and deployed both on the main website but also for campaigns. On a single account, administrators are able to hop between websites and contribute where required, even applying vastly different styles (https://www. ditwerktwel.nl/ as pictured here) and functionality.
We're so happy to work with such an important organisation and look forward to continuing our work with WOMEN Inc. in the future.
Visit Website